So thanks to sooooomeone I've been playing Sims 3. A lot. So I've started a legacy. I'm going to try for 12 generations. You'll have to bear with me on the first few entries I hadn't learned how to really take screen shots yet so some of them are a bit crap.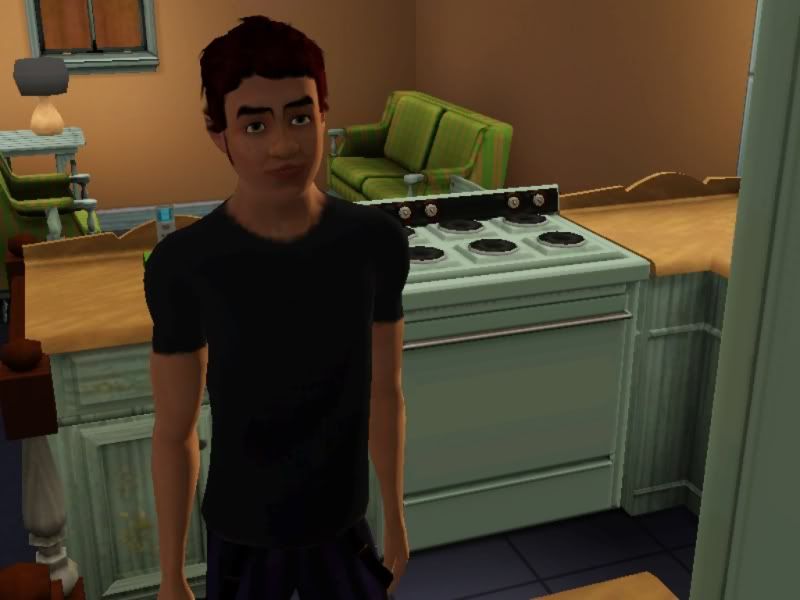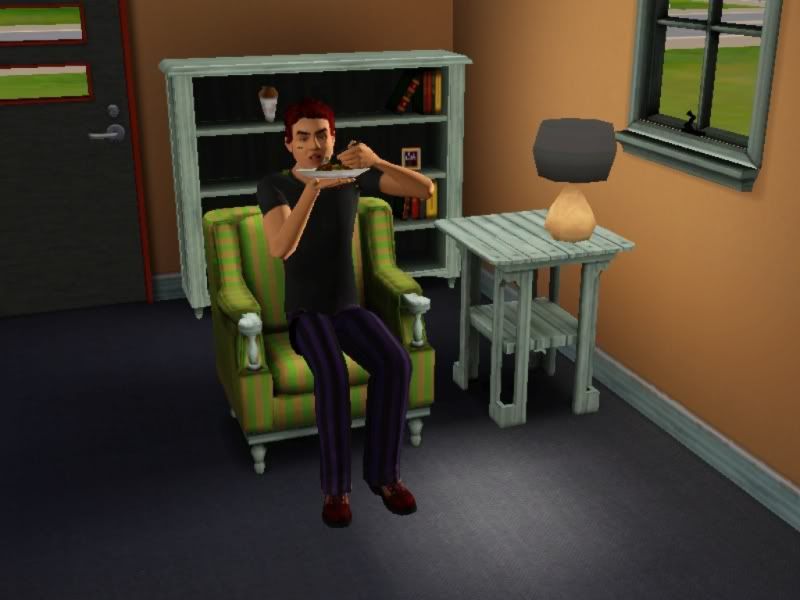 Pierce is a Slob.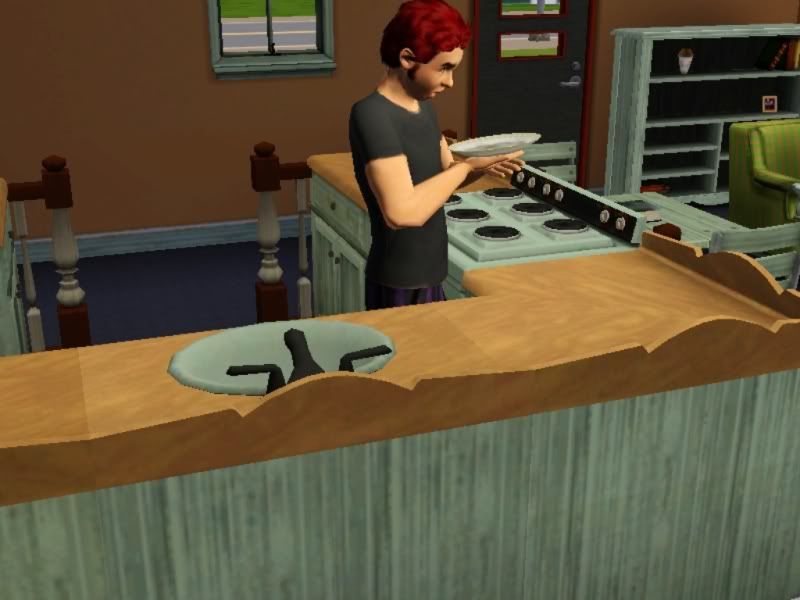 Watch him prepare to lick this plate clean.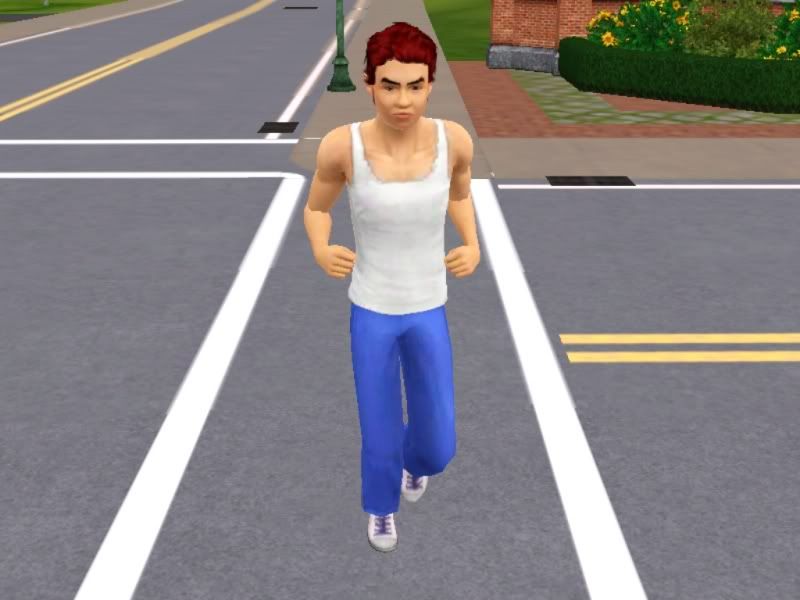 It's okay though, because he's an Athletic Slob.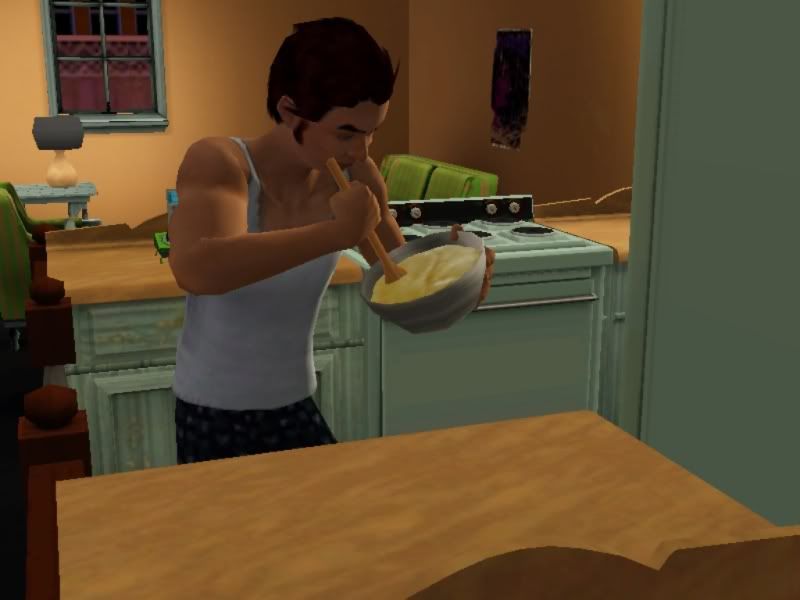 He's also a natural cook. Watch him stir. Stir, Pierce, Stir.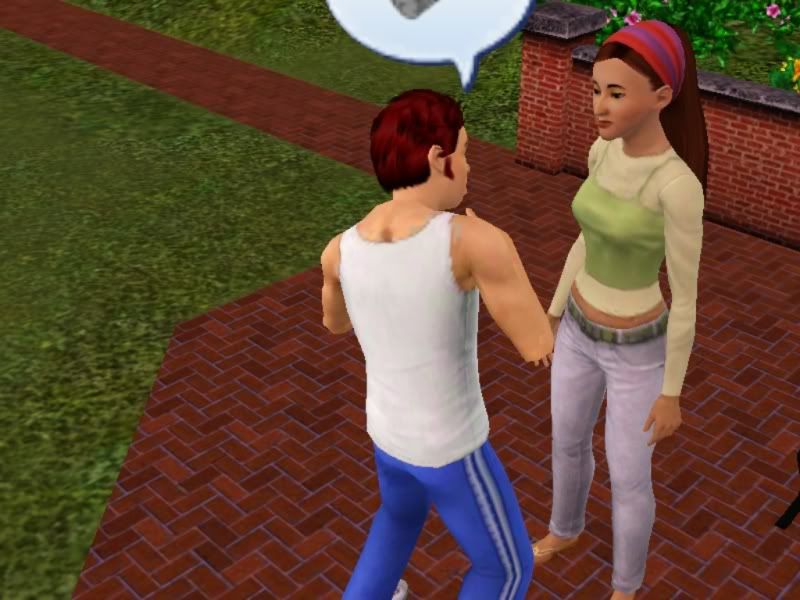 He's also lucky. Which might explain him spending so much time talking to this teenage girl. (That or the fact that I didn't realize that she was a teenager. Or the fact that I didn't realize you couldn't flirt adults with teenagers. uhdfujkdf But shhhhhh >_>;)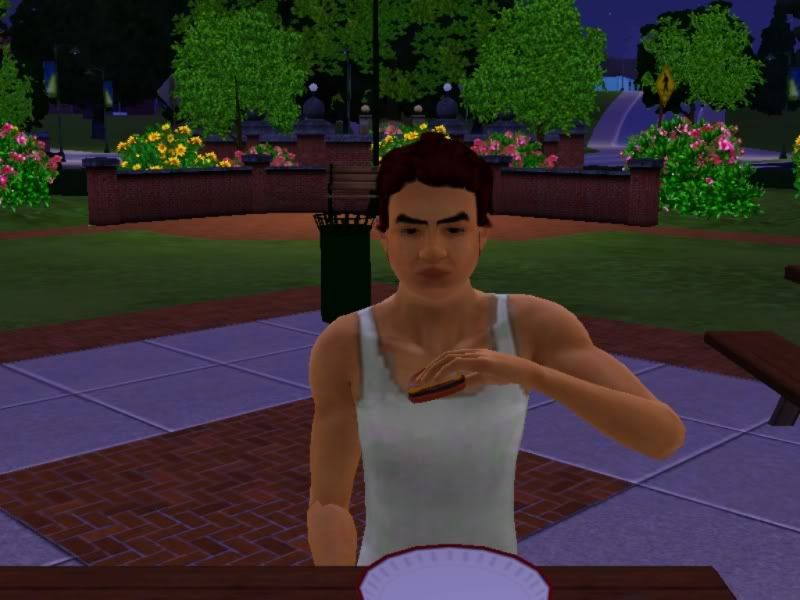 After things with the jail bait went poorly he sat down to enjoy a lovely ... sandwich? And turn into a horrible black eyed demon.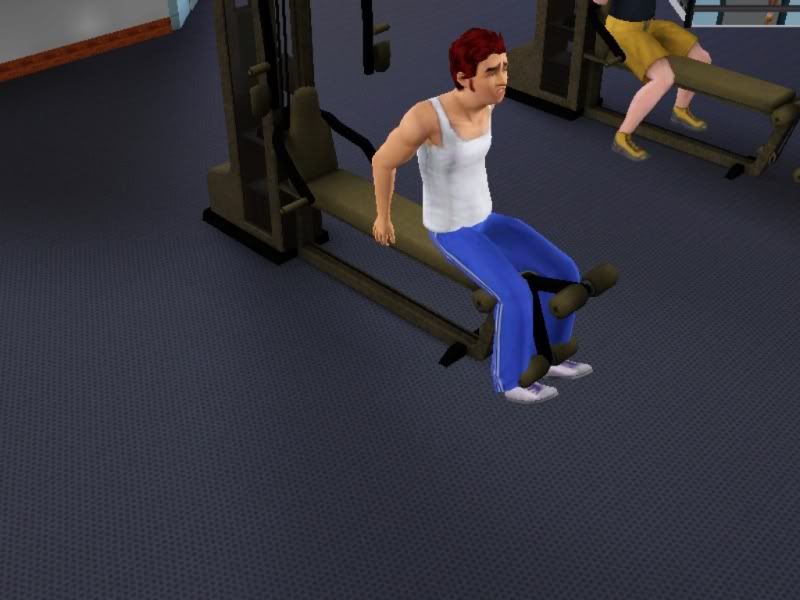 The next day he wanted to go to the gym. So he did.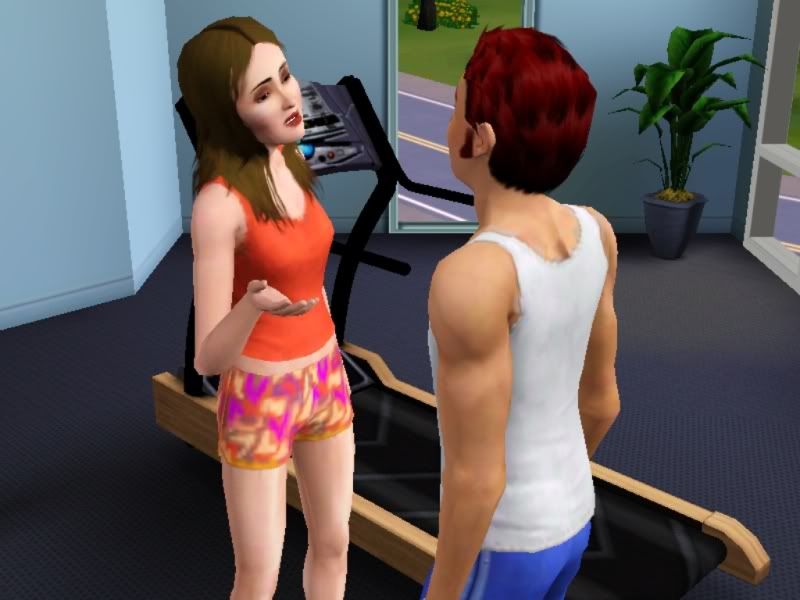 Where he commenced to hit on chicks.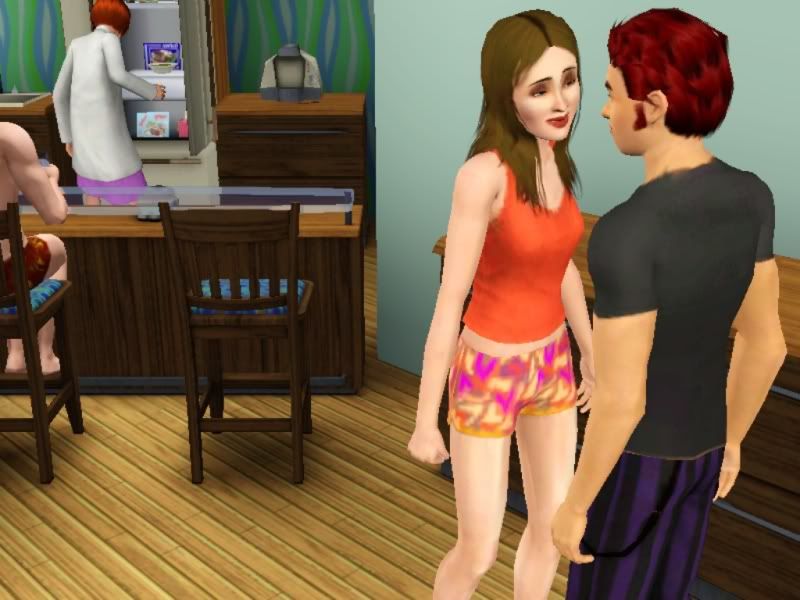 Yes she looks like a bit of a prostitute. But that's okay. Pierce likes 'em loose.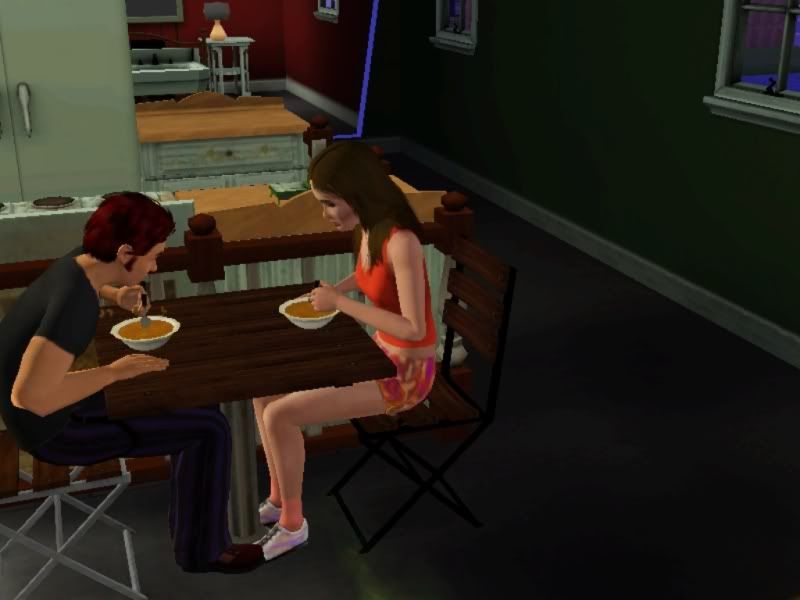 So he invited her back to his place.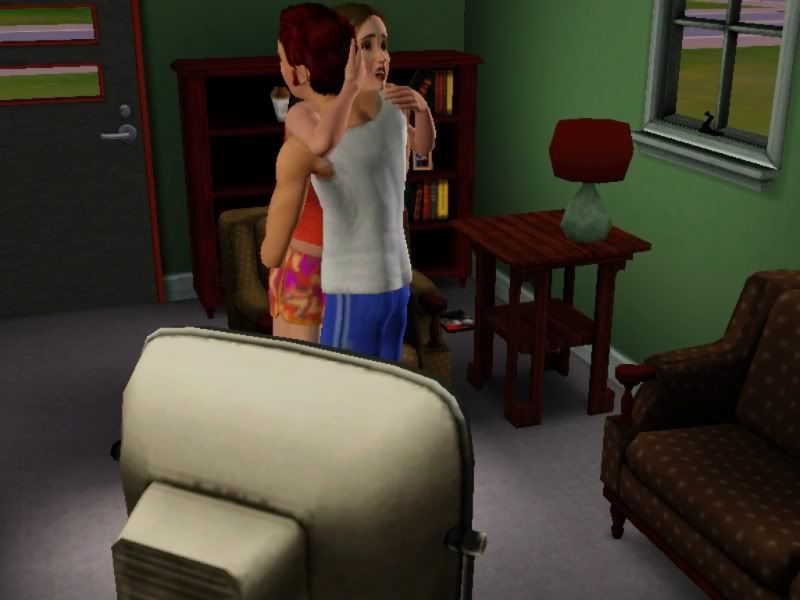 And we'll act like my computer didn't restart on me loosing a couple hours of play and that this is the exact same date despite the clothing change.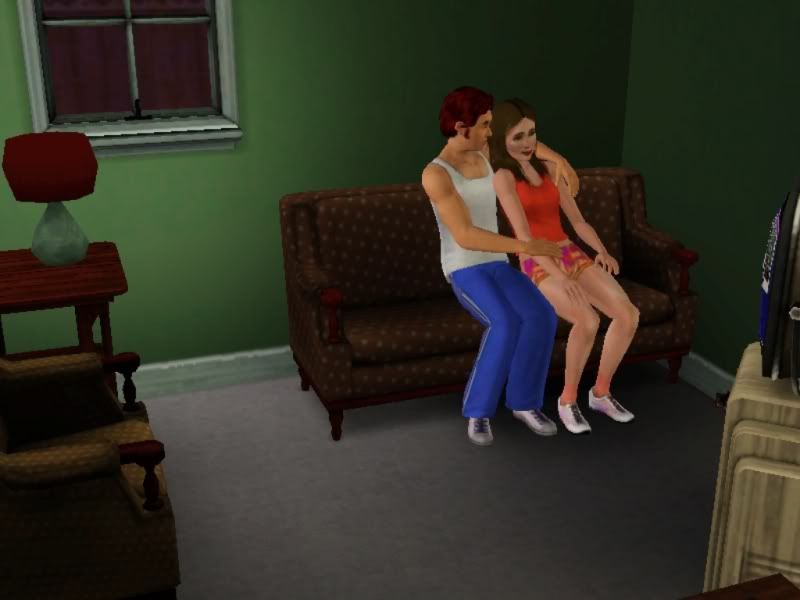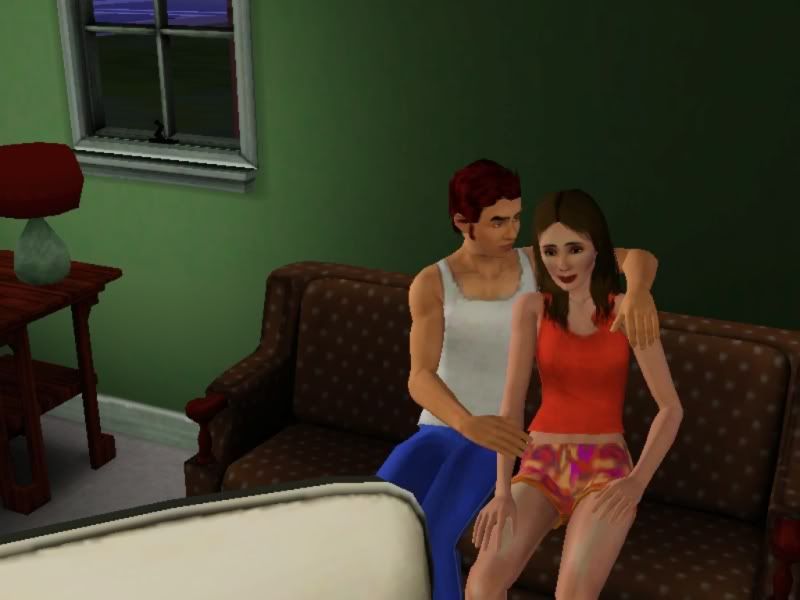 Pierce looks kinda creepy and intense in this one. fhnvjk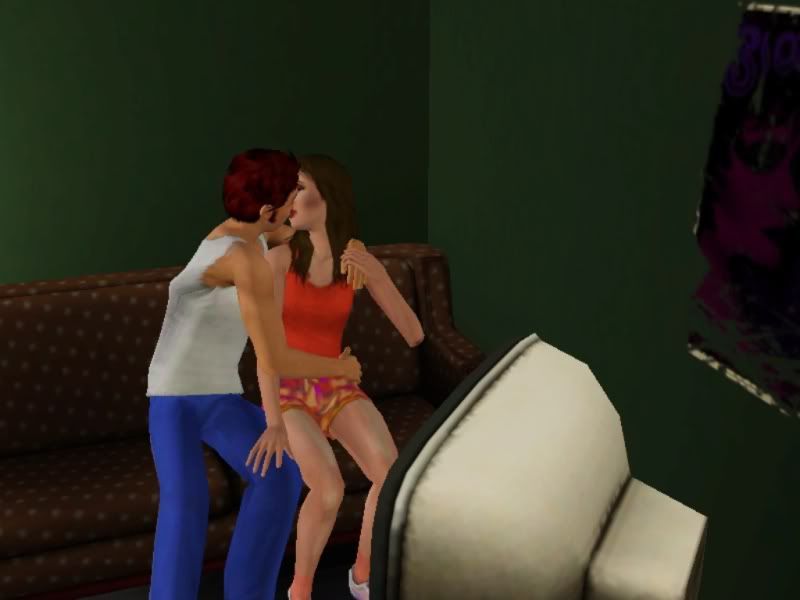 But it's all good because then they made out.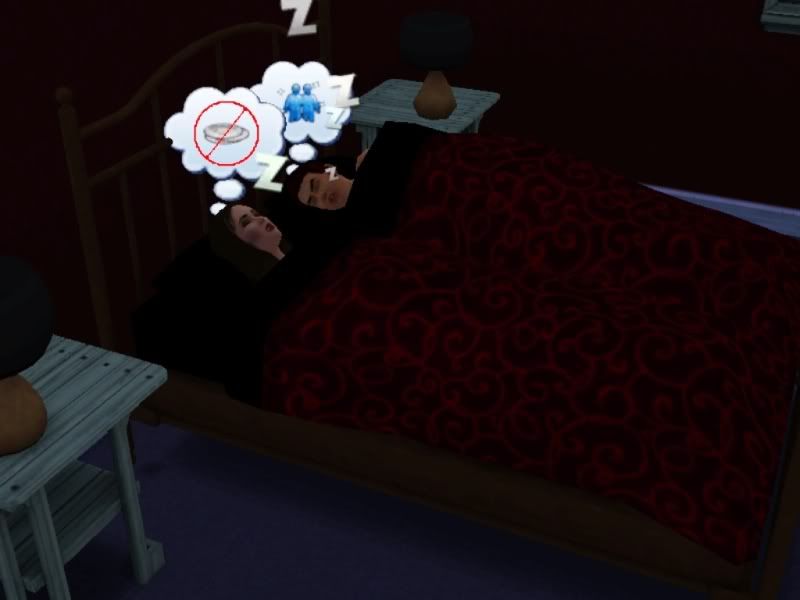 And she spent the night. Apparently Molly hates dishes...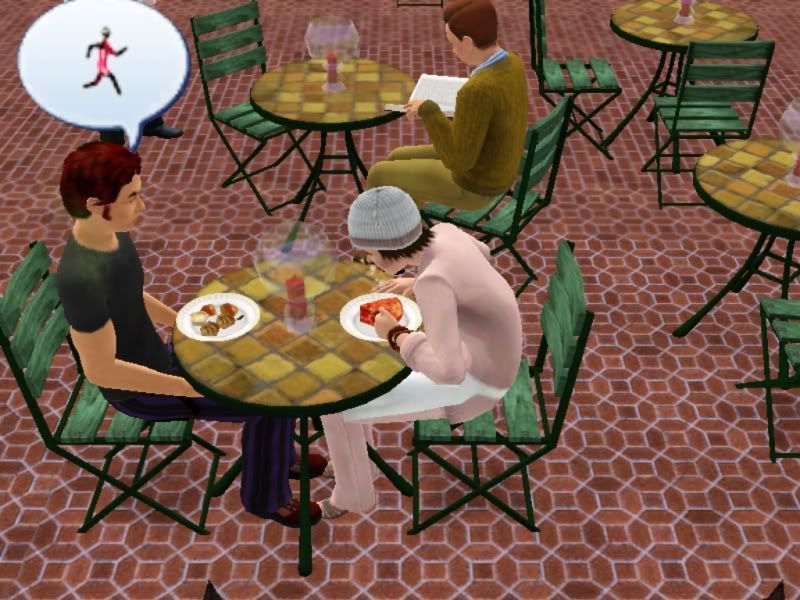 The next day they went on a date. Pierce stank but that's okay because Molly is also a Slob. :D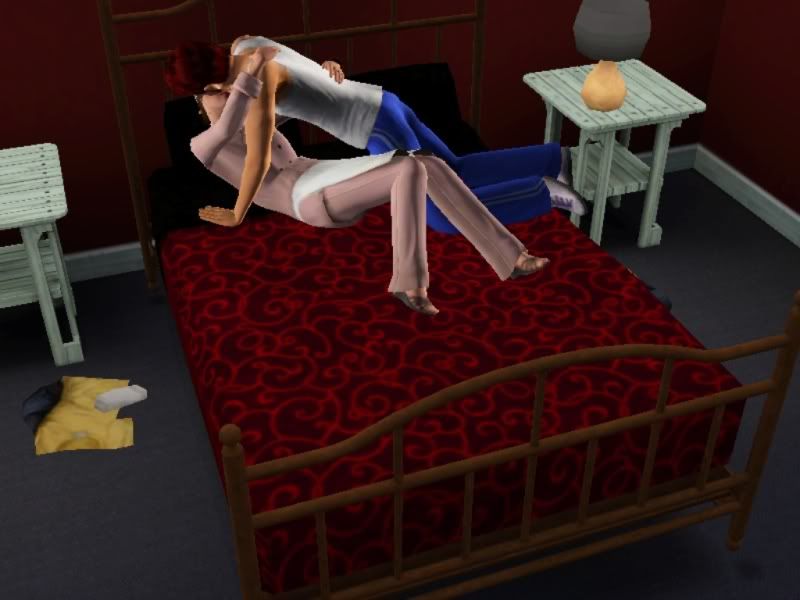 They then went back to his place and made out on the bed. Fuck do I hate her work uniform.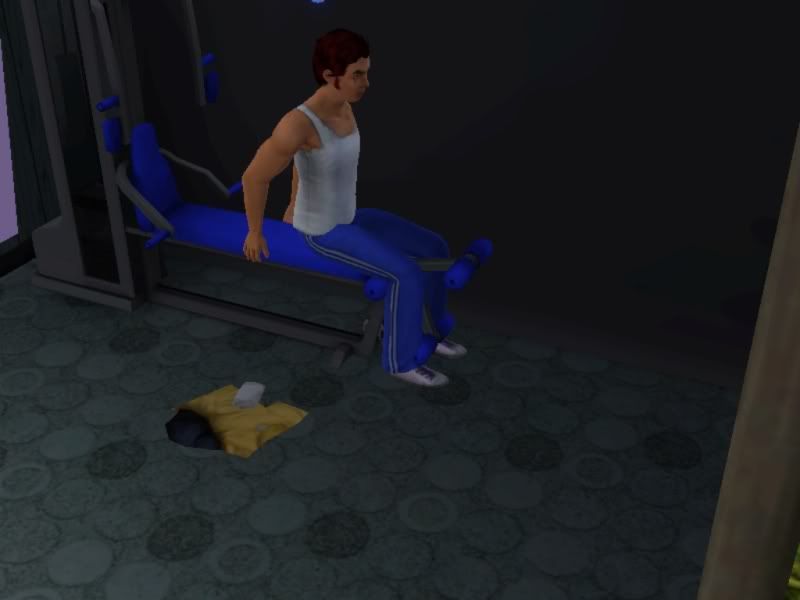 Pierce worked out.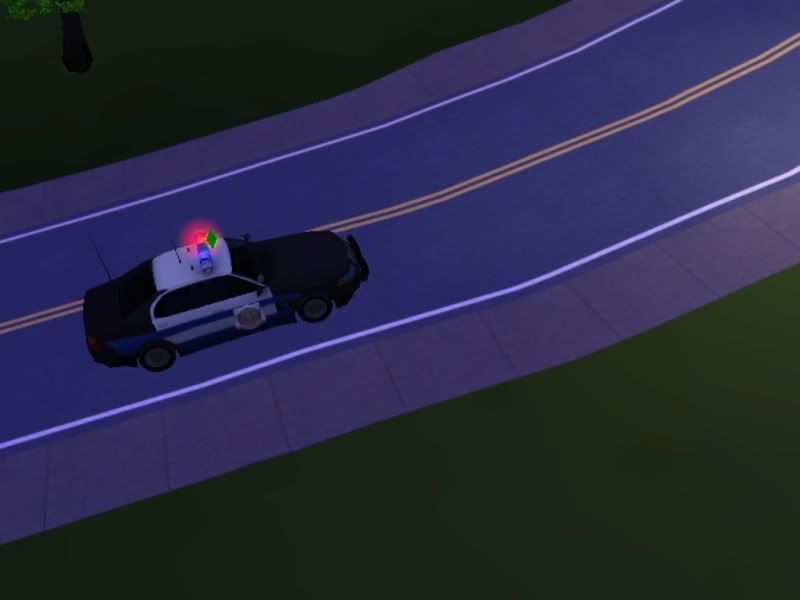 Joined the Criminal Carrier. Worked one day and managed to get arrested. ygdvhbjdf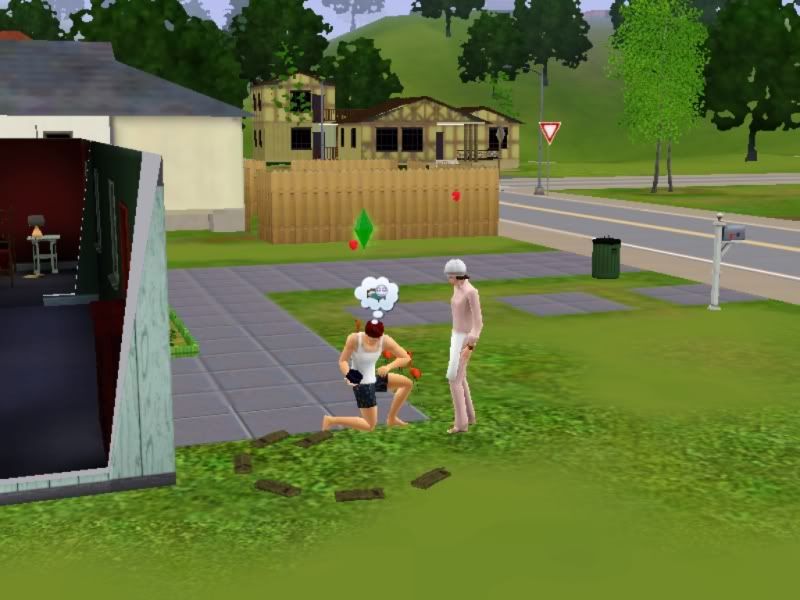 Once he was free he proposed to Molly.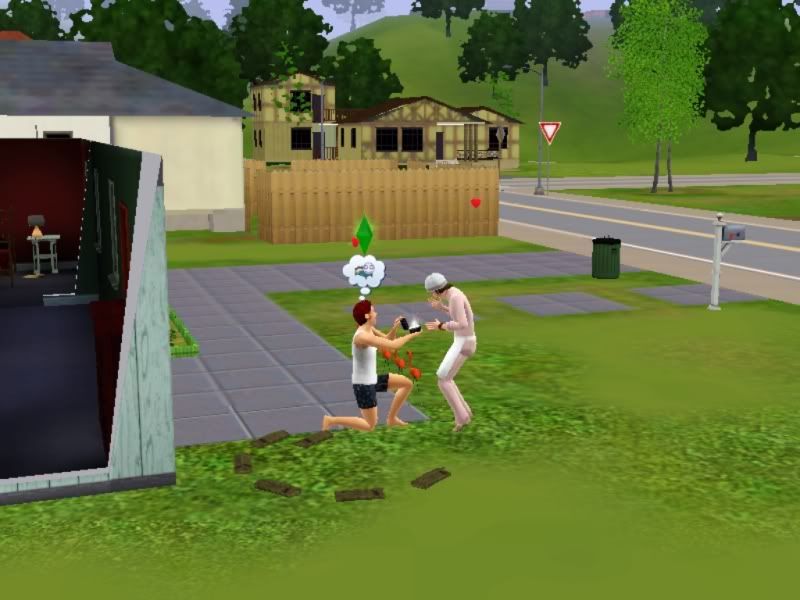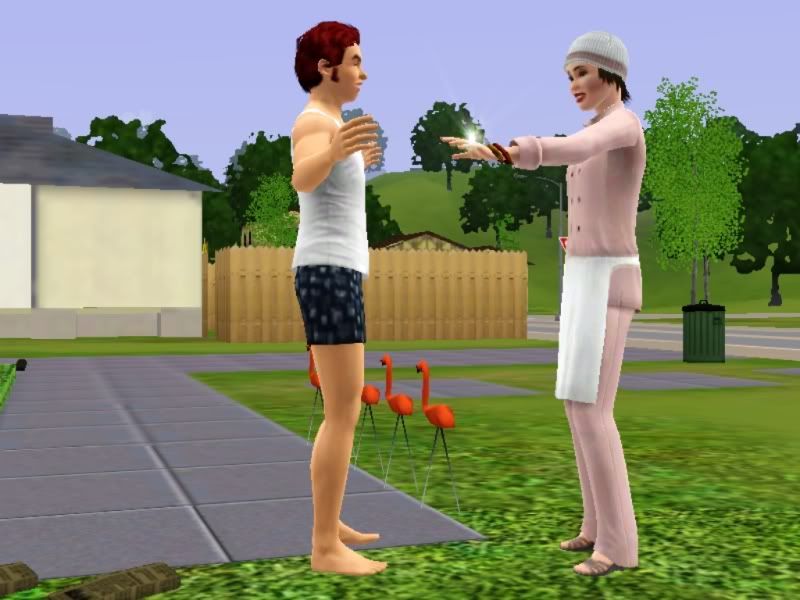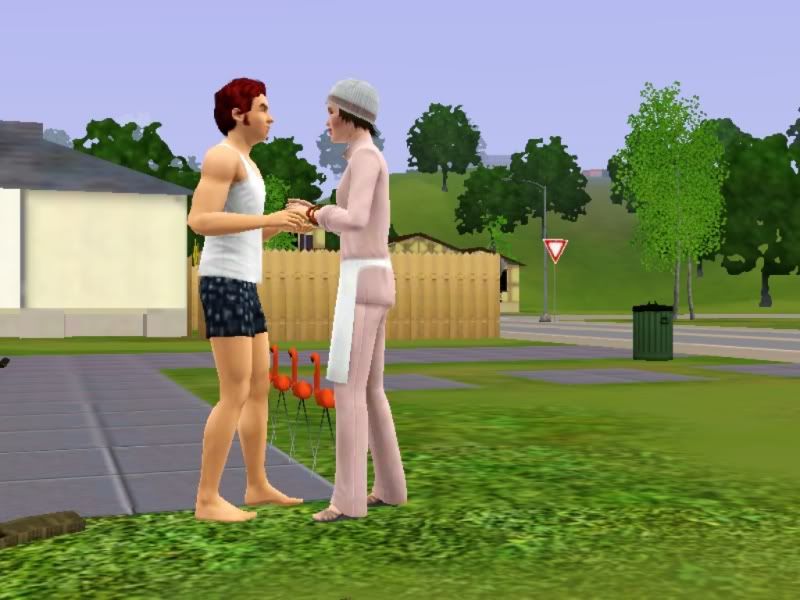 And they were wedded there in the yard. Molly in her hideous work uniform.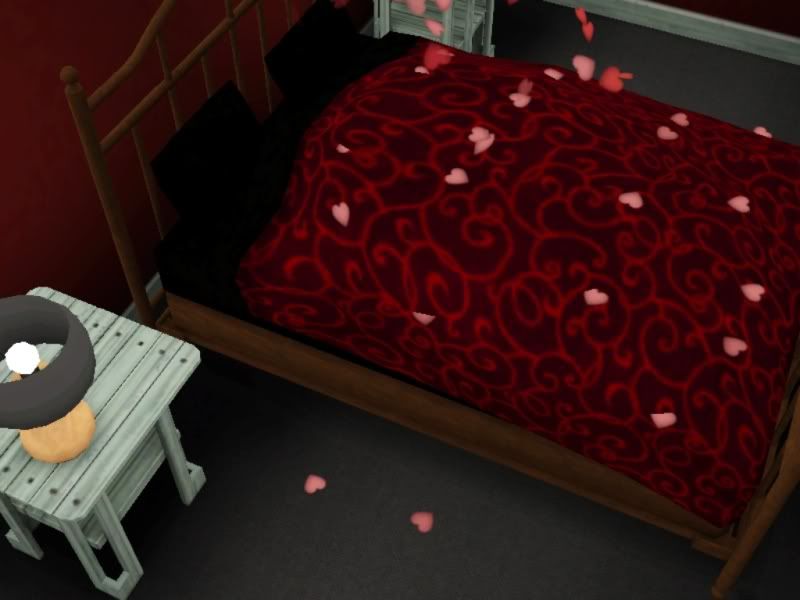 Let the fucking commence!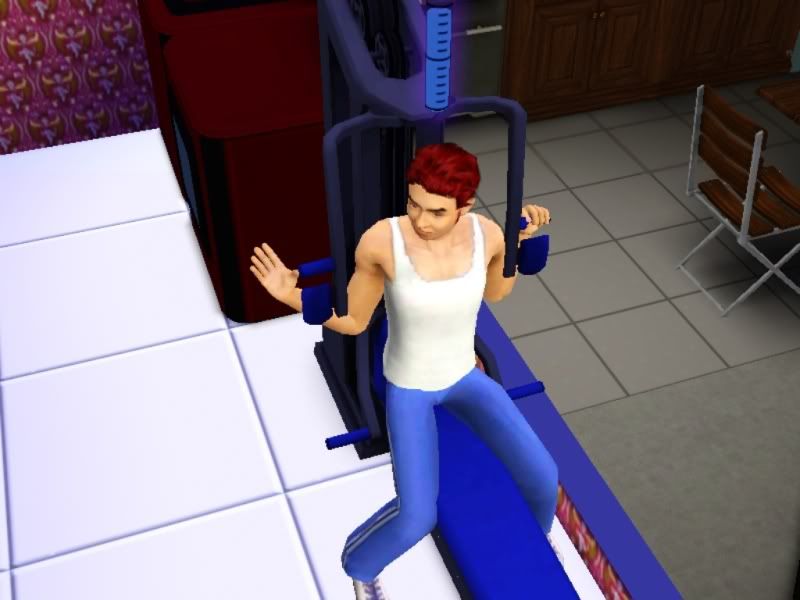 After which Pierce pumped iron. aaaaannnddd......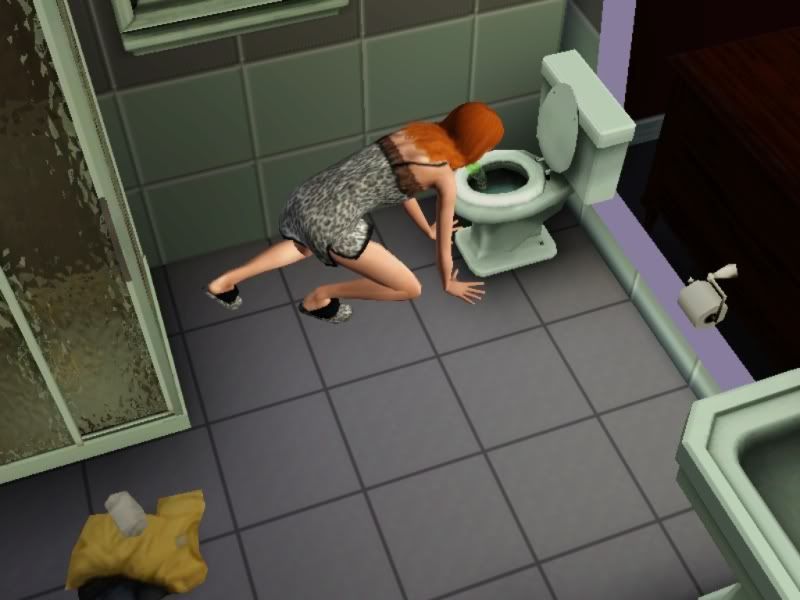 We'll leave on this classy note.